Teen Gets 21 Years In Jail For Shooting Gay Classmate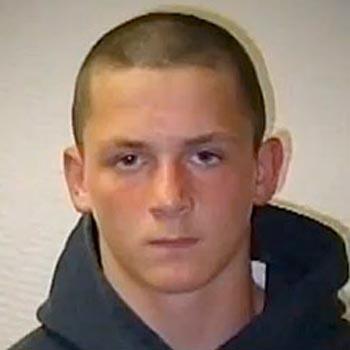 Brandon McInerney was sentenced to 21 years in jail on Monday for the 2008 brutal slaying of his gay classmate, Larry King.
McInerney was 14 when he pulled a gun from his backpack and shot King, 15, twice in the back of the head, later claiming that he believed the boy was flirting with him.
The Oxnard teen has already served four years behind bars and reached a plea deal with authorities that guarantees he will be released from jail by the time he is 38.
Article continues below advertisement
McInerney's first trial was declared a mistrial after jurors butted heads over whether to convict him of first-degree murder or voluntary manslaughter.
During the first trial prosecutors painted McInerney as a homophobic white supremacist who was pushed to kill King after becoming enraged by his open sexuality and aggressive flirting.
The defense counteracted with the portrayal of McInerney as the victim of a dysfunctional and physically abusive upbringing, claiming he reached a breaking point after being flirted with by King.