'The Protester' Named Time's Person Of The Year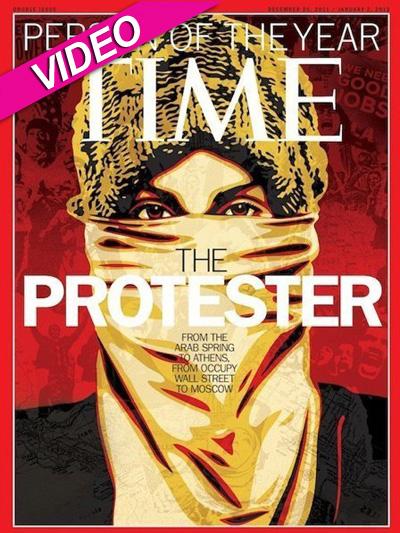 By Adam S. Levy - Radar Staff Writer
From Egypt to Libya to Wall Street, the disenchanted masses have made their voices heard in 2011, and Time Magazine, in turn, has named "The Protester" their Person of the Year.
Managing editor Richard Stengel announced the winner on Wednesday's edition of The Today Show. He said finalists included the year's most famous bride, Kate Middleton; Admiral William H. McRaven, who helped lead the Navy SEAL operation that captured Osama Bin Laden; and Congressman Paul Ryan.
Article continues below advertisement
Stengel said that late Apple founder Steve Jobs is well-remembered in the magazine, but the purpose of the issue is not "a lifetime achievement award," but who made the biggest impact in the calendar year, positive or not.
Ultimately, the cultural shift that arose out of protests from the Middle East to the states made the protester "the best choice" and "the most serious choice" for the magazine's editors, Stengel said.