Suri Cruise Wears Fur Coat And Heels For Night Out With Tom & Katie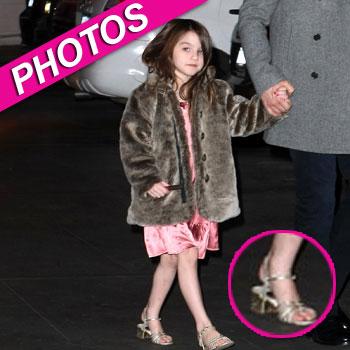 Tom Cruise was out with his two favorite ladies last night, and one of them was definitely dressed to impress in a fur coat, pink satin dress and strappy gold, high-heeled sandals.
No, that wasn't Katie Holmes. That's what their five-year-old daughter Suri wore!
The family attended the Big Apple Circus' DREAM BIG show at Lincoln Center, and Katie was much more casual than her fashionista daughter. Mrs. Cruise was in a black skirt, gray sweater and black tights.
Article continues below advertisement