Suri Smiles!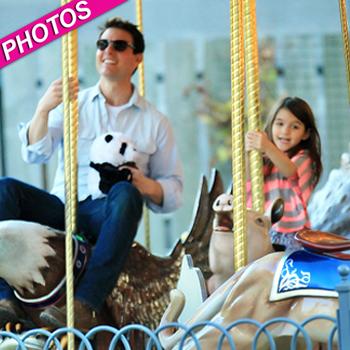 We're used to see her looking ever-so-serious, even stern at times, so when Suri Cruise cracks a smile -- we have to show it to you!
The five-year-old daughter of Tom Cruise and Katie Holmes was on a carousel Saturday and was obviously having a blast.
The family is in Pittsburgh where Tom is filming his next movie, One Shot, and visited Schenley Plaza where they found the giant Victorian-inspired carousel that features a menagerie of animals instead of just horses.
Article continues below advertisement