Slurring Minnesota Anchor 'Was Sick', Not Drunk Says Station GM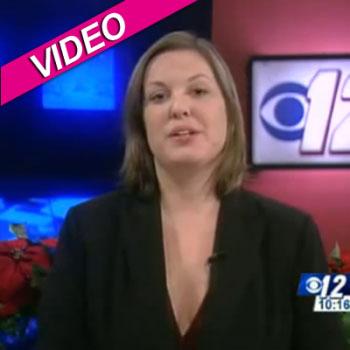 By Amber Goodhand - Radar Reporter
Last week a Minnesota news anchor came under fire after a broadcast in which she appeared to be under the influence of alcohol, but according to the station's General Manager, she was ill and had a bad reaction to medication.
Annie Stensrud, the anchor for small market KEYC-TV, CBS/Fox affiliate in Mankato, MN, slurred her words and was visibly out of sorts as she read the evening's top stories on the station's 10 p.m. newscast on December 4.
Article continues below advertisement
"My performance last Sunday night was terrible, and for that, I apologize," Stensrud said in a statement released by the network.
"I've been sick for some time and taking medication, and have missed a lot of work lately. I'm on my way to feeling better and hope to be back at full strength soon. I appreciate everyone's understanding and even more so, their support."
The station's General Manager, Dennis Walhstrom, recently talked with WCCO Radio about the incident and stood by Stensrud's statement — but noted that she should have called in sick.
"That's what we found, that she had a reaction to a medication. She's also missed work and had not been feeling well for the past week," Walhstrom said.
"She was taking unspecified medication that she had a bad reaction to. She probably shouldn't have come in. She should have called in."
According to the GM, Stensrud talked with colleagues before her broadcast and didn't seem to be experiencing any problems at the time, "but obviously had a problem going into the news."