Was Minnesota Anchor Drunk On Live TV?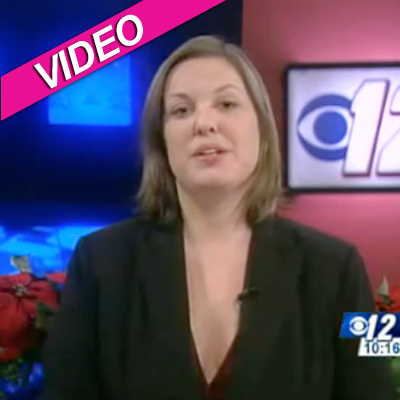 A Minnesota news anchor has found herself in the unfortunate position of becoming a story after her erratic behavior on a live newscast that has some people wondering if she was drunk on the air.
Annie Stensrud, the anchor for small market KEYC-TV, the CBS/Fox affiliate in Mankato, MN (Market #198), slurred her words and was visibly out of sorts as she read the evening's top stories on the station's 10 p.m. newscast last Sunday night.
Article continues below advertisement
At approximately 3-and-a-half minutes into the broadcast, the station faded directly from video to a commercial. When the newscast returned after the commercial break, Stensrud was gone, and the station's weatherman and sports anchor completed the show.
According to the news insider website, NewsBlues, the station's News Director Dan Ruiter said viewers "were jumping to conclusions if they assumed Strensrud was drunk. There was no proof of that, he said."
The site also quotes the station's VP General Manager Dennis Wahlstromin as saying, "Sunday night's uncharacteristic newscast on KEYC Mankato can hardly be considered private. Nonetheless, in our judgment, the matter represents a personnel issue to be resolved internally."
Newsblues also notes that Wahlstromin did not say if Stensrud was still employed at the station.
This is not the first time an anchor or reporter has appeared to be drunk on live television. Last February, KCBS-TV reporter Serene Branson had a gibberish meltdown during a live report from the Grammy Awards in Los Angeles. Although, just as in the case of Stensrud, there was speculation she was under the influence, it turned out she was suffering from a complex migraine, which cause her to lose control of her ability to speak correctly.