Lindsay Lohan Out 'N' About, As Playboy Cover Leaks Online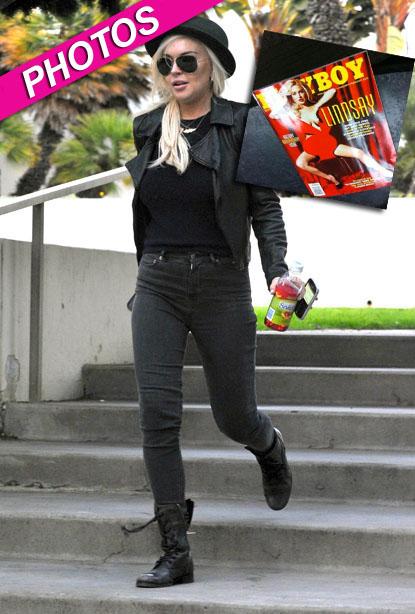 As the cover of her upcoming Playboy issue leaked online, a blonde Lindsay Lohan left the Santa Monica Courthouse Wednesday, and RadarOnline.com has the pictures for you.
Lohan, 25, wore an all-black ensemble of a hat, sunglasses, jeans and leather jacket while clutching her iPhone and a bottle of Snapple.
While the Mean Girls star was taking care of business, we broke the exclusive that the cover of her upcoming Playboy issue was leaked online.
Article continues below advertisement
PHOTO: LiLo Takin' Care Of Business
As we previously reported, the fashionista will appear on The Ellen DeGeneres Show on December 15, the only interview she'll be doing in promotion of the issue, which she was reportedly paid $1 million for.
On Wednesday, a Playboy spokesperson told us they are investigating how the leak happened, while Lohan's rep had no comment on our story.
Stay with RadarOnline.com for more Lindsay Lohan news as it breaks.