Lady Gaga Jokes: I Had To Get Wasted To Sign My Tax Returns!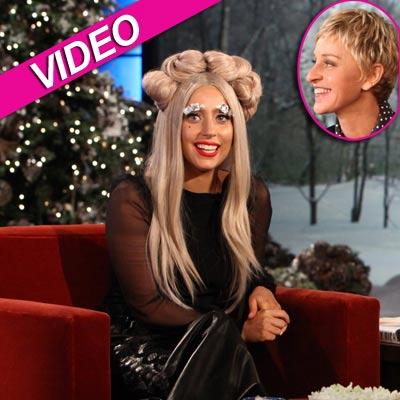 By Amber Goodhand - Radar Reporter
Lady Gaga makes so much money, that signing her tax returns was painful and the pop icon admits she got a little drunk to ease the pain!
Gaga opened up on Friday's episode of The Ellen DeGeneres Show, and RadarOnline.com has a sneak peek for you!
"I'm a gypsy, you know. I can't plan my life out like that so much. Then I think well, gosh what a waste of money to buy a place and I'm on the road," Gaga told Ellen.
Article continues below advertisement
"Even though it might not seem like a big deal because I'm a pop singer or whatever it still hurts to write a check. It's a lot of money!"
And writing a check for her tax return hurt a lot, apparently.
"We were laughing; everybody was laughing because when I signed my tax returns this year, I had to get completely wasted," Gaga jokes.
"They were just holding me up. It's unbelievable."
But still, Gaga's looking to make even more money by breaking into movies and reveals to Ellen her dream gig.
"Would you want to do comedy? Would you want to do drama? Do you have any ideas of what you would want to do?" Ellen asked.
"I don't really know. I mean, I guess my dream would be to be in a Woody Allen movie or something. That would sort of be my dream," Gaga said.
Tune in to The Ellen DeGeneres Show on Friday to see Gaga's exclusive performance of Marry The Night.