Exclusive
Kathie Lee Gifford Called Kris Jenner To Discuss Kardashian Sweatshop Scandal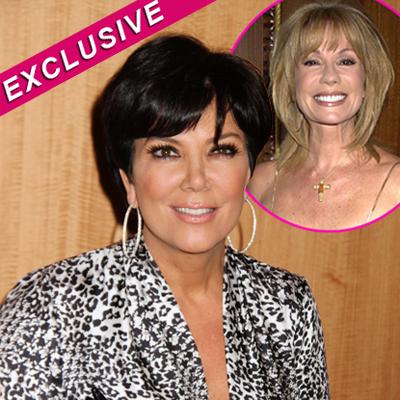 By Jen Heger - RadarOnline.com Legal Editor
Kathie Lee Gifford, who endured a child sweatshop scandal over her clothing line at Wal-Mart in the 90s, called her very good friend, Kris Jenner, after allegations surfaced that several of the Kardashians' products are produced in Chinese factories in horrific conditions, RadarOnline.com is exclusively reporting.
As RadarOnline.com and Star magazine previously reported, the Kardashian family is accused of endorsing and selling fashion products manufactured in foreign sweatshops, where workers, some as young as sixteen years old, are abused and virtually imprisoned.
Article continues below advertisement
A prestigious human-rights watchdog organization has launched an investigation into America's top TV family, with officials imploring the Kardashians not to profit from what amounts to "slave labor."
"The Kardashians are in bed with some pretty bad people," Charles Kernaghan, the executive director of the Institute for Global Labour and Human Rights, tells Star. "Not only are celebrities like the Kardashians taking advantage of these workers, they are holding hands with a government that spits on democracy and women's rights."
Kernaghan made international headlines when he exposed the news that Kathie Lee Gifford's then popular clothing line was being manufactured in Honduras by children.
Gifford subsequently became an advocate in abolishing manufacturing plants that used child labor for products that would be exported to the U.S.
"Kathie Lee reached out to Kris last week. The two have been friends for over 30 years. Kathie Lee knew exactly what the family was going through, and she just wanted to give her support and offer some advice to Kris," a source close to the situation tells RadarOnline.com.
Article continues below advertisement
The Kardashians have never even been to their own factories – a fact Gifford touched on.
"Kathie Lee did suggest to Kris that she visit the factories that are involved in the scandal. Once Kathie Lee learned about the allegations regarding her clothing line, she took immediate action and really became a pioneer for child labor, and led the charge to do what she could to make sure the public was educated about where their products come from."
The Kardashians continue to deny the allegations but without offering any proof that they actually know what is going on in their own factories, despite documented reports that Bebe, a product line they endorsed and profited from, treated workers as virtual slaves.
In fact, the organization, China Labor Watch, specifically criticized the Kardashians in its report on Bebe.
The allegations about Kardashian products in this story have nothing to do with their products sold at Sears.