Mother Of Bullied Gay Teen Says Son Uplifted By Support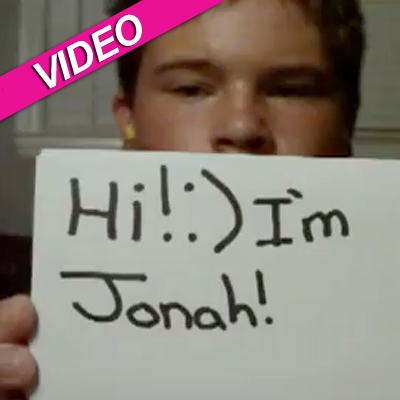 The mother of Jonah Mowry -- the openly gay Lake Forest, California 14-year-old who's garnered attention for an emotional YouTube video he posted describing the anguish he faces growing up amongst ignorant bullies -- says she's thankful her son has received great support from the community.
Peggy Sue Mowry tells ABC News, "There are a lot of people that are giving their warm wishes and uplifting Jonah, and I think that's good. ... I am proud of the responses we've gotten from people."
Article continues below advertisement
The video, titled "Whats going on," has recently gone viral, collecting more than 5 million views, and catching the attention of stars like Lady Gaga, Ricky Martin and Jane Lynch, who've all tweeted supportive messages to Jonah after viewing it.
In it, we see a silent Jonah sobbing, as Sia's "Breathe Me" plays; he goes through a series of index cards in which he describes some of the slurs he is labeled by classmates, the cutting habit he picked up as a coping mechanism, and the inner turmoil he feels as a result.
The clip ends on an upbeat note, with the resurgent boy holding up a card that reads, "I'm not going anywhere, because I'm stronger than that. I have a million reasons to be here."
Peggy Sue said she was "disappointed" that some naysayers called the video a hoax after a second video of a calmer Jonah, talking with a friend, surfaced online.
"He's a child," she said. "He's a 14-year-old boy. He's very young."
According to the Gay, Lesbian and Straight Education Network, almost 90 percent of LGBT students have been harassed at school in the past year.
For more information about how to prevent suicide among LGBTQ youth, go to http://www.thetrevorproject.org