Lady Gaga Supports Teen's Anti-Bullying Efforts With Personal Video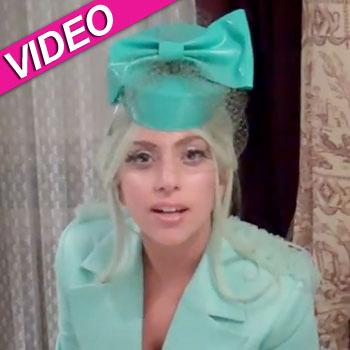 Lady Gaga made one teenager's day on Friday when he opened his email and found a video message from the superstar singer.
Jacques St. Pierre, 17, was organizing an anti-bullying program at his high school in Toronto and sent messages to dozens of celebrities asking them to voice their support. It was Lady Gaga who came through.
"I just wanted to tell you how proud I am of you for being such a strong advocate of the LGBT community in your school," she says looking into the camera. "There should be more little monsters like you."
Article continues below advertisement
In a TV interview with the CBC, St. Pierre revealed his own history of being bullied when he was younger. "'I got called the gay kid, the fag, because I liked to be in the school plays. I lost my best friend because he joined in with the bullies. It's not fun, I've been there, I've been bullied."
St. Pierre actually has Gaga's dad to thank for his dream coming through.
"My father always saves all the fan letters that I receive and I read yours and wanted to send this video to you," Gaga explained. "It is important that we push the boundaries of love and acceptance."