Bai Ling: Lady Gaga Stole My Fashion Sense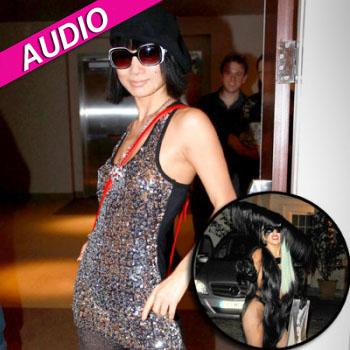 Actress Bai Ling told Howard Stern Monday she feels pop megastar Lady Gaga stole her unique fashion, en route to international fame and stardom.
"Yes, she stole my look for sure, and I hope one day she'll dress like me and come on your show," the China-born beauty, who's celebrating her 45th birthday Monday, told the King of All Media.
When Stern asked The Crow star if her history of "nip slips" on the red carpet was planned to get attention, Ling said "that's not intentional.
Article continues below advertisement
"I'm not aware of it ... just comes out," she said, noting she's not ashamed of the accidental nudity because she's a "free spirit."
Listen to the audio on RadarOnline.com
Ling revealed more details on her stint in Celebrity Rehab with Dr. Drew, most notably the bizarre incident in which she climbed up to the roof of the treatment center without explanation.
Ling said the rehabbing stars on the show are often "forced to be together," which triggered her idea to get a few minutes of solitude on the roof.
"I feel like so happy," she said. "That's the only place I can go for fresh air ... and the roof was beautiful."
Asked her opinion on controversial castmate Michael Lohan -- who Stern called a "f***ing a**hole" -- Ling had mixed emotions.
Lohan "believes in God and the Bible, but a part of him is lost," Ling said. "He does have a good side ... he could be there for his daughter."
For more on Ling, check out www.officialbailing.com.