PETA India Wants Lady Gaga To Re-Create Meat Dress - With Lettuce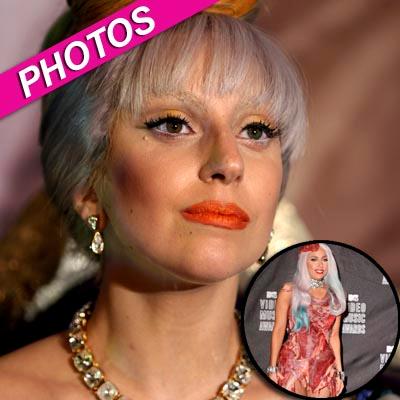 Is Lady Gaga's next outrageous outfit that of a walking salad bar?
If PETA India activists get their way, absolutely: The organization is urging the Born This Way singer to wear a dress made of lettuce when she headlines an invitation-only show in New Delhi this weekend, following India's first Formula 1 Grand Prix race.
The dress, Sachin Bangera of PETA said, would take about five to six hours to construct, as Gaga would be decked out with lettuce leaves held together by pins and threads.
Article continues below advertisement
"If she agrees, we'll make her a dress entirely of lettuce and held together by pins and threads," Bangera said. "It will be a full length gown, and we'll make sure it looks sexy ... someone will be on hand to spray the lettuce with water so that it doesn't wilt.
Gaga famously wore a meat dress the 2010 MTV Video Music Awards, which will be on display at the Rock and Roll Hall of Fame in Cleveland until February.
MORE ON:
hollywood happenings