The Best, Worst & Wackiest Celebrity Halloween Costumes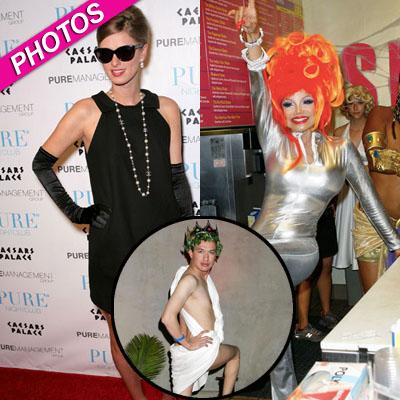 RadarOnline.com Style & Beauty Editor
Hollywood stars are just like us -- they love getting into the spooky spirit of Halloween!
From Kim Kardashian's sexy Wonder Woman look to Heidi Klum's crazy Hindu god getup, RadarOnline.com has photos of the best, worst and wackiest celebrity Halloween costumes of all times in a special and festive photo feature.
Jessica Alba and Cash Warren made for an adorable duo when they dressed up like Dora the Explorer and her sidekick Diego, while Kelly Osbourne and her former flame dressed up like bacon and eggs one year!
Article continues below advertisement
And what better time for dude to look like a lady than October 31st? Jason Biggs hit Heidi Klum's bash one year dressed up like Dorothy from The Wizard of Oz, while Perez Hilton channeled Lady Gaga.
Like most girls with abfab bodies, Audrina Patridge uses Hallows eve to show off her hot body. The Hills hottie was scantily clad one year as a Genie.
For all the best, worst & wackiest Halloween costumes, click here.