Exclusive
Lady Gaga's Boozy New Bad Boy: Arrests, Drinking & Cheating!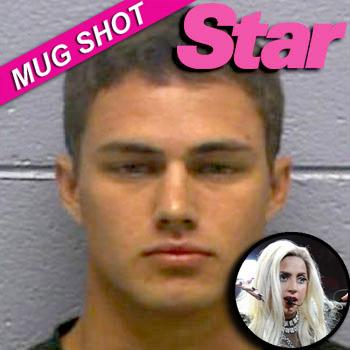 Lady Gaga's new boyfriend, Vampire Diaries hunk Taylor Kinney, is a hard drinking bad boy, with a criminal record to prove it, Star magazine is reporting.
The 30-year-old actor had a run-in with the law in 2002 after boozing too heavily one night in Virginia, and it seems he has no intention of ending his hard partying ways.
Kinney was cited with swearing and public intoxication, and ten years later the bon vivant is still at it. He and Gaga were spotted throwing back whiskey shots at Sneak Joint in Mission Beach, California earlier this month and more recently taking down vodka drinks at Hollywood's Chateau Marmont.
Article continues below advertisement
"He loves to booze it up and party all night" a source tells Star.
It turns out, however, that liquor is not Taylor's only vice. His ex-girlfriend Brittany Sackett revealed to Star that the Kinney also has trouble staying faithful. And, she had this to say about Lady Gaga: "She was with my boyfriend, and I found out he was cheating on me…I feel like she's a home wrecker."
And it seems that Gaga may soon be in for a taste of her own medicine. "All of her friends are telling her to watch her step -- Taylor is bound to break her heart," a source reveals. "It's only a matter of time before he finds someone else and cheats on Gaga, leaving her shattered."