Wealthy Couple Found Shot To Death In Boston-Area Mansion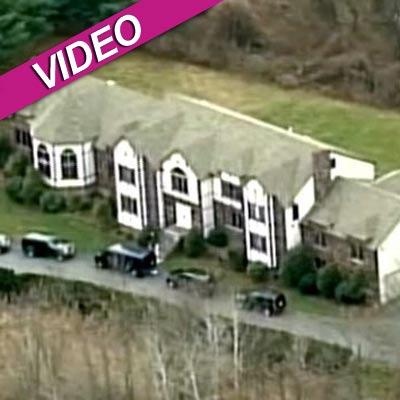 Police are investigating the fatal shootings of well-known Boston-area real estate attorney/developer John Magee and his wife Geraldine, who were found dead by their daughter in their Andover, Massachusetts mansion Wednesday morning.
"The incident appears to be ... an isolated act. And the circumstances lead us to believe that there is no further threat to the Andover community," Andover Police Chief Brian Pattullo said. "I don't want to give out any specifics that may compromise our investigation."
Article continues below advertisement
Officials -- who said there was no history of trouble between John, 69, and Geraldine, 67 -- have classified the incident as a double homicide.
Watch the video on RadarOnline.com
Their front door was unlocked when they were found gunned down on the first floor of their sprawling estate, investigators said, noting the family dog was inside the house. Their Lexus SUV was recovered about 25 miles away on Boston's North End, a notorious hotbed of organized crime activity.
Massachusetts State Sen. Barry Finegold said, "I just can't believe it. John was a really nice guy. Someone ... my parents actually bought their first house from Jack and ... he was well liked in the community. Just total shock right now."
Police Wednesday night said they had not identified any suspects and have yet to establish a motive in the killings.