Exclusive
SNL Writer Joe Bodolai's Suicide: 'It's Not A Huge Surprise,' Says Friend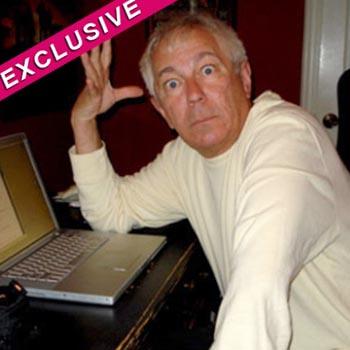 By Amber Goodhand - Radar Reporter
Joe Bodolai, a former Saturday Night Live writer who worked on the hit film Wayne's World, was found dead in a Los Angeles hotel room of an apparent suicide, and RadarOnline.com has exclusively learned that those who knew him are not surprised that he took his own life.
Not only did Joe, 63, post an eerie blog titled If This Was Your Last Day Alive What Would You Do? just three days before his death, but his friend and actress Sarah Hyland, (not the Modern Family actress) says the depressed writer had expressed similar thoughts to her through letters in the past as well.
Article continues below advertisement
"Joe did show signs of depression through the years we had worked together...so, no, it is not a huge surprise," Sarah told RadarOnline.com.
"He had written letters to me long before he ever actually went through with it. He will be very missed."
According to authorities, a bottle of Gatorade and antifreeze were recovered from Joe's hotel room after the cleaning crew discovered his body.
In Joe's blog, he wrote that he was proud of his two sons, campaigning for the late Robert Kennedy, and "writing the first draft of Wayne's World with Mike Myers.
"I kinda knew our draft was really a second movie, not an expository first reveal, but my heart wanted him to find his voice. He sure did," Joe wrote, adding, "The second movie? Nothing to do with me. Wow, did it suck."
Joe also listed regrets in his life, including his alcoholism and the actions he took as a result; "Not being able to live up to the helping hand so many wonderful people offered me… The hurt I caused in my family, friends, and maybe even strangers.
Article continues below advertisement
"I am no longer able to withstand any more of life's pain," he wrote.
Sarah finished by saying that she will miss Joe and will always be thankful for his belief in her comedic and acting talents.
"He should be remembered as a very talented, loving man who adored his family and had a deep respect for comedy and everything that went with it," Sarah said.
"I will miss him greatly. He changed my life for the better because of his belief in me and my talents."