Famed Writer Christopher Hitchens Dead At 62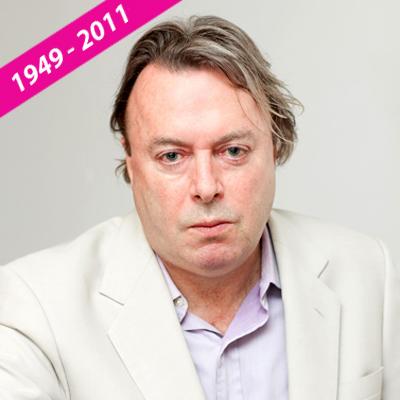 Famed author and essayist Christopher Hitchens – whose journalistic career spanned more than four decades - has died at the age of 62, RadarOnline.com is reporting.
The controversial and outspoken British-American – whose often radical writings and opinions both engaged and enraged readers- passed away at a hospital in Houston, Texas Thursday night from pneumonia, a complication of the advanced oesophageal cancer he was suffering from.
Article continues below advertisement
Hitchens was diagnosed with the disease in June 2010, when his memoir, Hitch-22 hit the bestseller lists.
After his diagnosis, Hitchens often wrote about his declining health in his Vanity Fair column and was brutally honest about his life of excessive drinking and smoking.
In an August 2010 essay for the magazine he wrote: "I love the imagery of struggle.
"I sometimes wish I were suffering in a good cause, or risking my life for the good of others, instead of just being a gravely endangered patient."
When not writing about his own life, Hitchens – a staple on talk shows and on the lecture circuit - was well-known for taking no prisoners while targeting others.
He called Bill Clinton a rapist and "a cynical, self-seeking ambitious thug", Henry Kissinger a war criminal, Mother Teresa a fraudulent fanatic, and argued that women were less funny than men, which enraged female comics.
"I am programmed by the practice of a lifetime to take," he wrote, "a contrary position."
Article continues below advertisement
But Hitchens was also known for supporting the controversial opinions of others. He stood by the author Salman Rushdie during the uproar that exploded over his novel The Satanic Verses.
Rushdie, reacting to Hutchens' death, wrote on Twitter: "Goodbye, my beloved friend. A great voice falls silent. A great heart stops."
Hitchens' 2007 book, God Is Not Great, made him a celebrity in his adopted homeland of the United States, and he relished the role of the country's best-known atheist.
He maintained that his illness had not changed his mind about religion and, borrowing from Shakespeare, asked believers not to bother "deaf heaven" with their "bootless cries."
He told one interviewer: "No evidence or argument has yet been presented which would change my mind. But I like surprises."
Vanity Fair magazine - which announced Hitchens' death - said there would "never be another like Christopher".
Article continues below advertisement
Vanity Fair editor Graydon Carter described the writer as someone "of ferocious intellect, who was as vibrant on the page as he was at the bar".
"Those who read him felt they knew him, and those who knew him were profoundly fortunate souls."
In addition to Vanity Fair, he was a columnist for the online magazine Slate and contributor to Harper's, The Atlantic, Newsday, and a number of British publications, including the London Daily Standard. He wrote two dozen books, including highly acclaimed biographies of George Orwell, Thomas Jefferson and Thomas Paine, and co-wrote or edited at least eight others. A collection of his essays, Arguably, was released this year.
In 2005, Hutchens was voted the world's fifth top public intellectual in a Prospect/Foreign Policy poll.
He's survived by his wife, Carol Blue, and their daughter, Antonia, and his children from a previous marriage, Alexander and Sophia. He also leaves behind a brother, Peter, a conservative columnist for the British paper Daily Mail.
RELATED STORIES:
Jennifer Hudson May Be Star Witness In Her Family's Triple Murder Case