Family Of Girl Who Predicted Her Own Death On Facebook Feared Mom Would Snap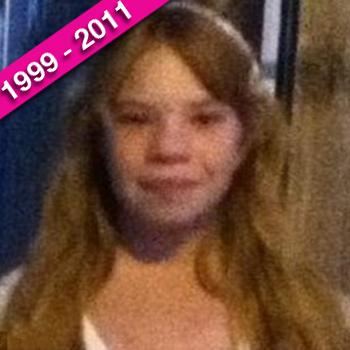 By Debbie Emery - Radar Reporter
The grandmother and father of the two children shot by their mom after she was refused food stamps claim they warned authorities that she had mental problems.
As RadarOnline.com previously reported, 12-year-old Ramie Grimmer posted a chilling message on Facebook that read, "I think I may die 2day," and just hours later her mother, Rachelle, shot both her and her younger brother, Timothy, in the head in a Laredo welfare office.
Article continues below advertisement
Ramie died in a San Antonio hospital on Wednesday, while Timothy remains there in critical condition.
Mary Lee Shepherd revealed that both she and her son, Dale Grimmer, had contacted social workers in Montana and Ohio three times because they were concerned her daughter-in-law would harm the children.
"My son knew she was mentally ill and tried to get her help," said Shepherd, who lives in Helena, Montana, reported Tribune Chronicle.
The children's parents divorced between six and seven years ago when Rachelle moved from Montana to Ohio, Dale followed her and would visit the children but then they all vanished and didn't tell him or the court of their whereabouts.
Rachelle went on to drift further south and in September 2010 the Texas Department of Family and Protective Services received a report of possible neglect when her and the kids were found living in a tent on a south Texas beach. Investigators found no evidence of neglect and closed the case.
Article continues below advertisement
In June, Rachelle reported that she was a victim of domestic violence but caseworkers found that neither she nor the kids were at risk.
Before they met their tragic end, the family had moved to a rundown trailer near the Texas-Mexico border where her struggle to feed the children led her to the standoff in the welfare office over food stamps.
The state rejected Grimmer's request for food stamps because her application was incomplete, according to Stephanie Goodman, a spokeswoman for the Texas Department of Health and Human Services, adding that the mother-of-two's contact with the state was sporadic.