Sexy Septuagenarian! Dyan Cannon Is A Smokin' Hot Basketball Babe At 74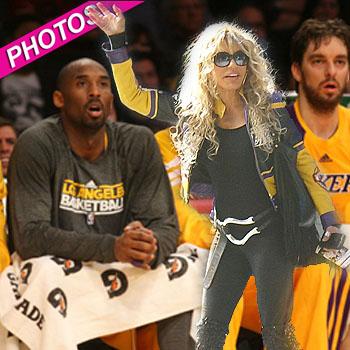 It's hard to believe that die-hard basketball fan Dyan Cannon was born in the 1930s!
The 74-year-old actress, who has been a courtside fixture at the Los Angeles Lakers games for decades, hit the first two games of the season this week looking shockingly sexy and making it all the more amazing as she is a full-on senior citizen – and RadarOnline.com has the photos.
While some people her age are wearing elastic-waist pants and orthopedic shoes, the Golden Globe winner teetered into the game on Sunday in sparkly stiletto thigh-high boots and skintight leathery leggings.
Article continues below advertisement
Cannon, whose notable movie credits include Heaven Can Wait, Bob & Carol & Ted & Alice and Caddyshack II, as well as a regular stint on the hit television show Ally McBeal, was married to Hollywood legend Cary Grant (33 years her senior) in the 1960s and the couple had one child together.
She recently published a memoir titled, Dear Cary: My Life with Cary Grant, about their brief but monumental marriage.