Cyndi Lauper Isn't Having Fun With Cosmetic Surgery, Says Expert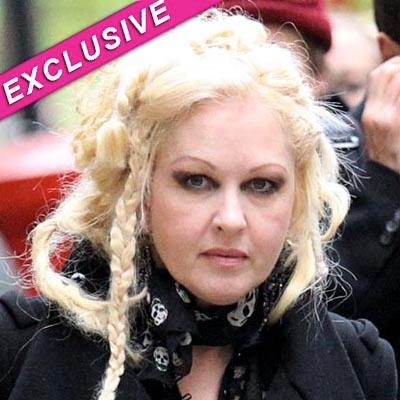 By Debbie Emery - RadarOnline.com Reporter
Best known for her outlandish outfits and ever-changing hair color, singer Cyndi Lauper appears to gotten a major facial makeover that has gone awry.
The 80s pop star's bloated face was startling puffy and swollen when she was spotted leaving BBC Radio 2 in London on Sunday, and an expert exclusively told RadarOnline.com that he thinks the swelling could be due to surgery or steroids.
Article continues below advertisement
"Cyndi Lauper doesn't look like she just wants to have fun in this photo, and with good reason," celebrity plastic surgeon Dr. Anthony Youn, who hasn't treated the singer, told RadarOnline.com in an exclusive interview.
"Her face looks puffy and bloated and her complexion also looks uneven and blotchy," he explained.
"Could this be the result of a previous treatment that left her face red, inflamed and painful-looking? Possibly so!
"Overly aggressive laser treatments can result in scarring and pigmentary problems," revealed Dr. Youn.
Luckily for the 58-year-old Time After Time singer, the bad side effects from such a treatment will fade over. "Hopefully Cyndi looks happier soon," said the plastic surgeon.
The squeaky-voiced Grammy winner recently spilled the beans on the Wendy Williams Show about how a 2006 tummy tuck was "the worst thing" she'd ever done.
Article continues below advertisement
"The surgeon was a diva…she left and some student closed me up. It's not good," she told the talk show host.
This isn't the first time Lauper's appearance has sparked concern.
As RadarOnline.com previously reported, the True Colors singer was photographed back in February with red blotchy skin around her normally flawless face as she boarded a flight from Los Angeles to New York -- sparking fears that she could be ill.