Baseball Player Wilson Ramos Kidnapped At Gunpoint In Venezuela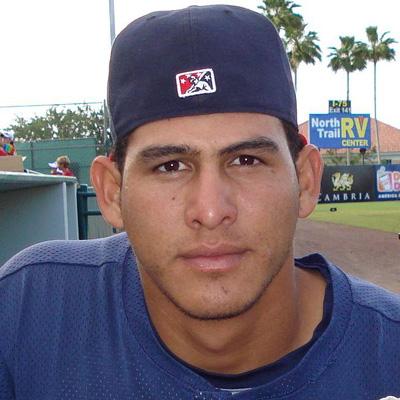 Radar Staff Writer
Wilson Ramos, a power-hitting catcher for the Washington Nationals, was kidnapped from his home in Venezuela by four armed men driving an SUV on Wednesday, RadarOnline.com has learned.
Katherine Vilera, a spokeswoman for the Aragua Tigers (the Venezuelan League team Ramos is playing with over the winter) confirmed the news via Twitter Wednesday.
"This is sad, worrisome and true that Wilson Ramos has been kidnapped," she wrote, adding he was abducted at his home 95 miles west of Caracas.
Article continues below advertisement
A source who did not want to be identified told the AP the gunmen "entered the house and took him away" while he was at home with his family, adding there has been no communication between the kidnappers and the Ramos family since then.
The 24-year-old backstop's battery mates, Nationals pitchers Drew Storen and Jon Lannan, tweeted their concern for their missing teammate.
"Extremely upsetting news about Ramo. Thoughts and prayers with him. Scary situation," Storen wrote, while Lannan tweeted, "Thoughts and prayers go out to Wilson Ramos and his family."
Phillies slugger Hunter Pence wrote, "Wilson Ramos kidnapped in Venezuela?! Don't know him well off the field but he seems like a strong fella. Pray for the best."
While Ramos is believed to be the first Major League Baseball player kidnapped in Venezuela, other pros have been targeted in the past for big ransoms: former Tampa Bay Devil Rays pitcher Victor Zambrano's mother was snatched for three days in November 2009, nine days after his cousin Richard Mendez Zambrano was kidnapped and killed. Colorado Rockies catcher Yorvit Torrealba and former Montreal Expos closer Ugueth Urbina have also had relatives kidnapped for ransoms.