Strike A Pose! Super Skinny Snooki Is Lean & Mean In New Pics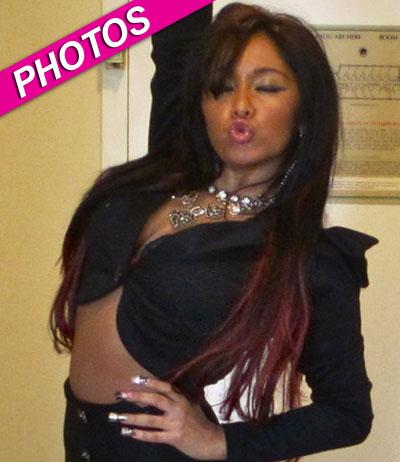 Nicole "Snooki" Polizzi has shed her baby fat, and then some!
We've got these new pictures of the Marlboro, New York native showing off her sexy new figure, as she's turning heads these days for more than her potty mouth,  eccentric phrases and drunken antics.
The 4-foot-9 Jersey Shore star told In Touch last month she's down to 108 pounds from her heaviest weight of 126.
"When I work out and eat right," she said, "I feel healthier and happier."
Article continues below advertisement
The pint-sized star once confessed to an eating disorder, which saw her weight plummet to just 80 lbs.
"In high school, I really wouldn't eat," Snooki told The Insider. "I would only have lunch, and I would only have salads.
"It got so crazy that I would only eat a cracker or a cucumber a day and I would feel full."
Snooki says she "would go into the nurses office every day and I would weigh myself. When she the school nurse realized that I hit 80 pounds, she was like, 'This isn't good.'"