Nicole Polizzi: 'Snooki Is Not A Role Model!'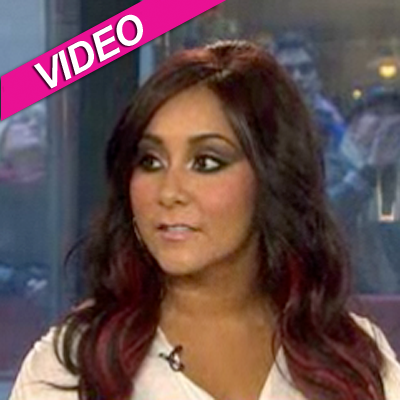 Nicole "Snooki" Polizzi, in an appearance to promote her book Confessions of a Guidette on The Today Show Tuesday, said her TV "alter ego" Snooki is no role model, but she feels Nicole can be.
"I think you see more of the party side of me ... on the show, but right now, you're talking to Nicole," the reality star told Matt Lauer. "It's like the soft, calm, business-ready person."
Lauer asked the Marlboro, New York native if she believes she can be a figure for young women to pattern themselves after.
Article continues below advertisement
"Snooki's definitely not a role model -- Snooki's just there to have fun in life -- Nicole, I would say, I can be a role model. I'm very strong, independent and I'm loveable, I guess," she said.
The pint-sized Jersey Shore spitfire, asked by Lauer if the term "Guidette" is an insult or a compliment, explained that "it's a lifestyle.
Watch the video on RadarOnline.com
"A Guidette is a girl with with a strong personality," she said. "She doesn't let anyone bring her down. She likes tanning. She's very independent and she loves to be, like, flashy."