Syracuse U Basketball Coach Bernie Fine's Home Searched By Cops After Child Molestation Allegations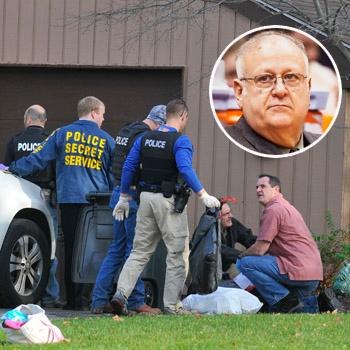 The quiet neighborhood of DeWitt, New York was overtaken by law enforcement officials from three different state and federal agencies Friday afternoon. Dozens of investigators descended on the home of Syracuse University assistant basketball coach Bernie Fine, who has been accused of molesting two teen boys.
The 65-year-old coach has now been suspended by the University as the investigation into the allegations continues. He's worked there 35 years.
Article continues below advertisement