Penn State Accused Of Sabotaging Legal Advice Given To School Officials Who Covered Up For Jerry Sandusky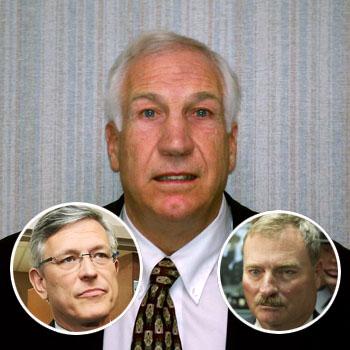 When Penn State's Athletic Director Tim Curley and University VP Gary Schultz testified before the grand jury investigating allegations of sexual abuse against the school's former football coach Jerry Sandusky, the two men were represented by the same high profile lawyer who represents the University.
That's a major conflict of interest, University of California legal professor Geoffrey Hazard says.
Article continues below advertisement
"In a way, it was worse than deliberately sabotaging them — it was unprofessional. And in another way, it was just stupid," Hazard told The Patriot-News on Saturday.
Both men went into their grand jury appearances with Cynthia Baldwin, a former State Supreme Court Justice who took over at PSU's in-house legal honcho in 2010.
Curley and Schultz are the two university officials Joe Paterno turned to after one of his football assistants, Mike McQueary, told him he'd witnessed Jerry Sandusky sexually abusing a 10-year-old boy in a shower on campus in 2002.
According to court records, when asked about Paterno's testimony, Curley and Schultz both denied they knew anything about a rape. They have both charged with perjury.
Baldwin's first priority would have been protecting the school, Hazard explained. The University should have gotten Curley and Schultz outside counsel to advise them.
Curley and Schultz could file an ethics complaint, Hazard said. They might also opt to sue for malpractice.