Kim Kardashian Is Back Blogging, Thanks 'Loyal Blog Dolls'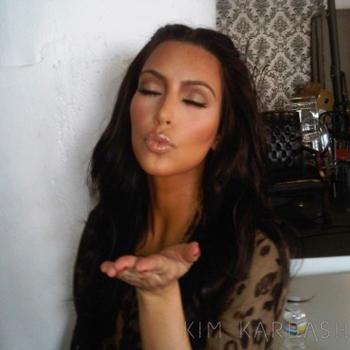 She's back!
Even the backlash over her 72 day marriage couldn't keep Kim Kardashian quiet for long and the reality star was busy on her blog on Monday thanking her loyal fans, RadarOnline.com has learned.
"Hi everyone! I just wanted to thank you guys for all your support these last two weeks. I took a break from blogging for a while, but I've missed you guys so much and I want to start sharing my updates with you all again," Kim wrote on her website KimKardashian.celebuzz.com.
Article continues below advertisement
"I've been reading all your comments on here and, as always, my loyal blog dolls have been nothing but supportive. You all know who you are, so thank you! I love you guys. Kim xo."
The correspondence was the first online statement from the Keeping Up With The Kardashians star since she filed for divorce from Kris Humphries on October 31.
As RadarOnline.com previously reported, Kim's mom Kris Jenner said that her daughter won't be cashing in on her divorce by selling the details.
"First of all Kim didn't make millions off her wedding," Kris told Rob Shuter on HDNet's Naughty But Nice With Rob.
"She made less than $1 million from selling pictures and the wedding special was part of her show deal with E!. She will not be selling a divorce interview and plans to continue to donate to charities."
As Kim reemerged from her blogging exile, little sister Kendall Jenner was busy celebrating her 16th birthday with a flashy new set of wheels. The lucky teenager was given a $90,000 2012 Range Rover for the sweet sixteen, RadarOnline.com reported.