Kate Gosselin Denies Having Face Lift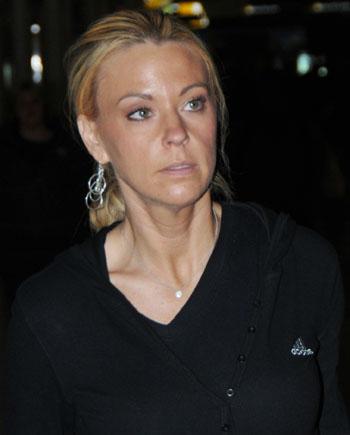 By Alexis Tereszcuk - Radar Senior Reporter
Did she or didn't she?
Kate Gosselin is hitting back at reports that she has gone under the knife.
"With all of the buzz about me having had a facelift, I will confirm that I have not had one (I am only 36!!!)," Kate wrote on her CouponCabin.com blog on Monday. "But, I will take all of the talk about how rested and young I look as a compliment! So thanks!"
As RadarOnline.com previously reported, Kate's fresh faced look seems to be the result of fat transfers, according to Beverly Hills plastic surgeon Dr. Ashkan Ghavami, who has not treated the former reality star.
Article continues below advertisement
"It's the latest and greatest in plastic surgery," Dr. Ghavami explained about the revolutionary new procedure. "Kate will have had it injected into fat pockets in her face to get the lines filled and plump up the skin. If it's not done precisely it can make you look slightly wide and distorted, which is what has happened to Kate."
Kate's no stranger to plastic surgery, her first major transformation was when she went on national television and got a tummy tuck, repairing the damage done to her body from giving birth to twins followed by sextuplets, but she is yet to admit to getting any work done to her face.
While he is sure the former Kate Plus 8 star had a fat transfer procedure, Dr. Ghavami doesn't think Kate is lying about a face lift, agreeing that she has probably not had more invasive surgery. "She doesn't need a face lift at her age, she is only 36 and looks good for her age," he told RadarOnline.com.
Do you agree that Kate doesn't need a facelift?  Tell us in comments.
RELATED STORIES:
Kate Gosselin Has Had Fat Transfers, But Not A Facelift, Says Expert