Justin Bieber's Accuser Could Face Statutory Rape Charge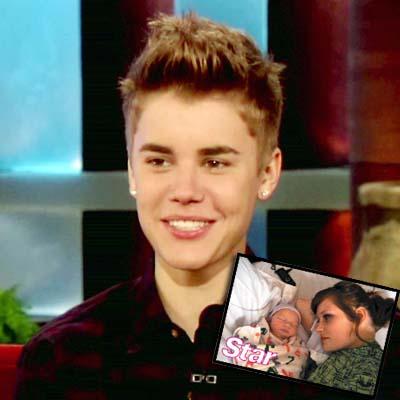 The 20-year-old California woman who's claiming Justin Bieber is the father of her 3-month-old son could face a police investigation for statutory rape, as the Baby singer was just 16 at the time she claims they had a 30-second sexual encounter in a backstage bathroom at the Staples Center.
"If it's brought to our attention, of course we'll look into it," Los Angeles police Cmdr. Andrew Smith told the AP Thursday when asked if Mariah Yeater -- who was 19 at the time she claims she had unprotected intercourse with the Never Say Never star -- could be in legal violation in regards to the age gap. (California's age of consent is 18; if the other person is not more than three years older, it's a misdemeanor, which has up to a one-year jail sentence.)
Article continues below advertisement
Yeater claims in court papers first reported by Star magazine that her sexual encounter with the teen heartthrob was "brief, lasting only approximately 30 seconds" following an October 2010 show. She added Bieber "was clearly embarrassed about how the sex did not last very long."
The tryst, she claims, produced her son Tristyn Anthony Markhouse Yeater, who was born on July 6.