Exclusive
Justin Bieber's Bodyguard Owes Me $3,000, Says Ex-Girlfriend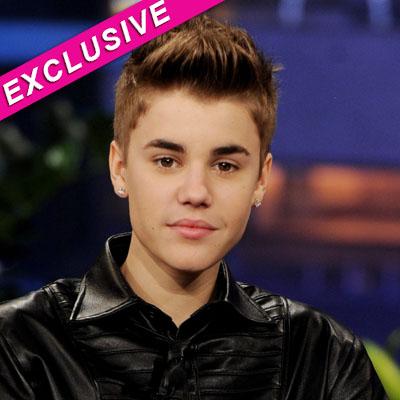 Radar Reporter
Justin Bieber isn't the only one wrapped up in scandal at the moment. RadarOnline.com has exclusively learned that his personal bodyguard borrowed money from a Los Angeles woman and won't pay her back.
Justin's bodyguard, Moshe Benabou, approached a woman on the dating website JDate.com in April and the two began to correspond via email and then eventually met in person on May 18 when he was in L.A. with Justin.
Article continues below advertisement
"The first thing he told me when we started talking was that he was Justin Bieber's bodyguard," the woman, who wishes to remain anonymous to protect her family, told RadarOnline.com in an exclusive interview.
"He was very charming, and we began to date. But by August he was asking to borrow $3,000 from me. He said he had some things to take care of back in his hometown in Florida and needed to send money to his children."
In text messages verified by RadarOnline.com, Moshe writes to the woman, "I need to have a lone sic for 3000 for a month... Yes its hard for me to ask u but yes if u can do the lone sic for me u will really help me with that."
The woman tells RadarOnline.com that she reluctantly gave him $3,000 in cash on August 12 while the two hung out at her home, with the promise that he would pay her back in a month or less.
Article continues below advertisement
"For sure in a month but it will be before," Moshe promised the woman — a currently unemployed, single mother — in a text message to her on August 11.
"After I gave him the money I didn't hear from him for five days and I knew something was up," the woman said. "We used to talk like 10 times a day. He was avoiding me."
After nearly a month went by and she still hadn't received her money, the woman says she began to demand it from him. Moshe responded with a text message on September 3 that read, "Sep 30 good bye till then."
"On October 5 he texted me from a foreign number and said he was in South America with Justin and would have his secretary in Panama wire the money to me that day. I never got the money," the woman explained.
"On October 31 we met for dinner and he gave me a check for $1,000 — not even the full amount! I called his bank to make sure the check would go through and they told me the account was NSF (non-sufficient funds). So I was unable to cash the check."
Article continues below advertisement
RadarOnline.com has seen the check and also tried to verify with Moshe's bank, who revealed that "funds are not available at this time."
"Baby I didn't forget about u I am not leaving till I will see you," Moshe wrote to the woman on November 1.
"He left L.A. and went to New York with Justin and then I know they're heading out of the country, so I feel like I'm never going to get my money," the woman said.