Granddad Of Bieber Paternity Accuser: 'She Is Honest, Good Person'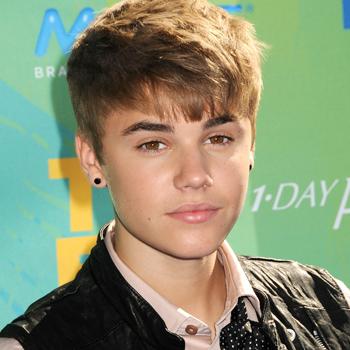 Mariah Yeater, the woman claiming Justin Bieber is the father of her baby, has a defender.
Her grandfather Eddie Markhouse tells Inside Edition Mariah is an "honest, good person" who would not make up such a claim, The New York Daily News is reporting.
"I don't know the whole story. But, from what I understood, she met him at a concert and he sent two security guards down off of the stage to bring her backstage to meet him," Markhouse said.
Article continues below advertisement
"She's basically an honest good person. She's got a big heart. She's a good kid and she loves this baby."
As RadarOnline.com has been reporting, Yeater has filed a lawsuit asking a court to require Bieber to take a paternity test and also to award her child support.
She says she only met the singer once, but that was enough for her to get pregnant.
Her child, Trystyn Anthony Markhouse Yeater, was born in July.
Bieber's reps have strongly denied Yeater's claim, but a judge has set a date for a hearing on her lawsuit.
RELATED STORIES:
Justin Bieber Paternity Lawsuit – Read The Court Papers
First Photo Of Justin Bieber's Alleged Baby
Will Justin Bieber Take Paternity DNA Test? His Rep Won't Say…
Justin Bieber Tweets About Baby Scandal: 'All The Rumors…'