'Jack The Cat' Dies From His Injuries After Being Lost By American Airlines At JFK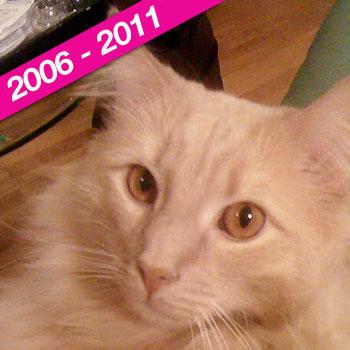 After spending two months stranded at JFK airport, Jack the Cat died on Sunday, just 12 days after being reunited with his owner, RadarOnline.com has learned.
The feline won the hearts of pet lovers and travelers alike when he escaped from his carry case after it toppled off a pile and opened in the American Airlines baggage area on August 25.
Jack's more than 24,000 Facebook followers celebrated what they thought was a happy ending to his story when the Norwegian Forest cat fell through the ceiling of the Terminal 8 customs area of the New York airport two months later.
Article continues below advertisement
The five-year-old feline was treated at the BluePearl veterinary hospital in Manhattan for malnutrition and dehydration, but because of the extent of his injuries vets were sadly forced to euthanize him.
"Jack had extensive wounds on the back of his body, and the wounds were unable to heal because his skin had deteriorated due to the malnutrition that occurred while he was lost ... The vet compared his skin condition to having severe burns over 50-60 percent of his body," a statement read on his Facebook page, 'Jack the Cat is Lost in AA Baggage at JFK'.