Hooray For Charlie! Sheen Shoots New Film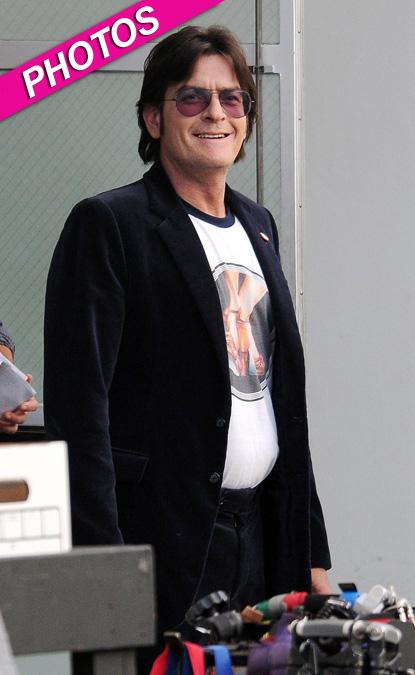 Charlie Sheen was snapped on the Hollywood set of the film A Glimpse Inside the Mind of Charles Swan III, and RadarOnline.com has got the photos of Sheen back in action.
The man who made "Winning" a pop culture catchphrase looked to be in a good mood Tuesday, puffing on a cigarette as he palled around with crew members. On his Twitter page, he thanked various caterers for providing snacks on the set of the film.
Article continues below advertisement
The former Two and a Half Men star appears alongside Bill Murray and Jason Schwartzman in the Roman Coppola-directed movie, which tells the tale of a graphic designer who struggles after a difficult break-up.
Sheen's Comedy Central roast in September was seen by 6.4 million people, good enough to rank as the second most-watched telecast in the cable channel's history.
A Glimpse Into the Mind of Charles Swan III hits theaters next year.