Plastic Surgeon: Woman Who Injected Cement Into Buttocks 'Could Have Killed Her Victims'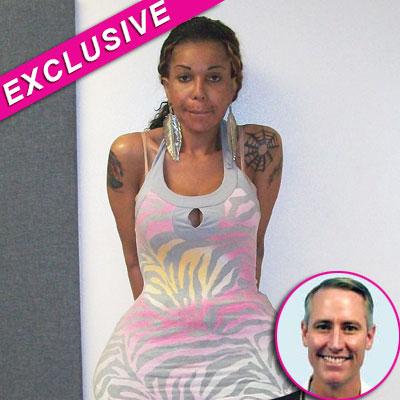 By Radar Staff
A transgender woman who injected a bizarre cocktail of cement, flat-tire sealant and mineral oil into women to boost their buttocks could have killed her victims, RadarOnline.com has exclusively learned from a doctor who regularly performs real butt implants surgery.
"I've never heard of anyone using something like this, but I guess you can go to any hardware store and inject something into someone," Long Beach, California-based Dr. Marcel Daniels told RadarOnline.com. "It's a horrible idea."
Article continues below advertisement
As RadarOnline.com previously reported, born a man but living as a woman, 30-year-old Oneal Ron Morris posed as a doctor and charged an unidentified woman $700 for the series of butt-enhancing injections in May 2010.
The poor victim from Miami, Florida, was overcome with pain but too embarrassed to tell a doctor what had happened despite multiple trips to the hospital.
Dr. Daniels revealed how the bogus shots do not only have extreme medical side affects but could even lead to death for the unsuspecting victims who were looking for a quick fix.
"This is a totally unlicensed, untrained individual," he revealed. "She could inject it into the wrong blood vessel and cause an embolism, which can kill."
As the illegal medical procedure wasn't carried out in a sterile environment, there was also the risk of bacterial infection.
"There is a high risk of tissues death or multiple abscesses forming," explained the surgeon, who went on to add, "Such toxins can cause an inflammatory response that creates incredibly painful nodules that can burst through the skin, cause open wounds and lead to even more scaring and disfigurement."
Article continues below advertisement
Dr Daniels said that the sad case is yet another cautionary tale about trusting someone to do something to your body before you've done a little research.
"People are too desperate to alter their appearance and it overwhelms their sense of caution," he told RadarOnline.com.
"Obviously, the price was appealing for the victims, but sometimes you get what you pay for. Shopping for bargains are not a good idea when it comes to surgery," Dr. Daniels cautioned.
While Morris' 'patient' paid $700 for six cement-laced injections, legitimate surgery costs between $5000 and $7000 and involves either silicone implants or a fat transfer.
Morris was arrested on Friday and charged with practicing medicine without a license and causing serious bodily harm but has since been bonded out on bail.
RELATED POSTS: