Bikini Babes Who Have Been Behind Bars!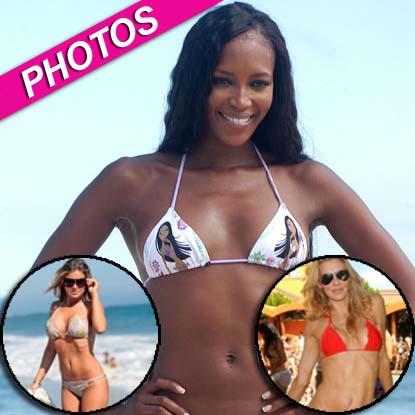 Lindsay Lohan probably has more mug shots than any other Hollywood hottie, but the scandalous star, who is set to return to the slammer, isn't the only bikini babe who has been arrested and tossed behind bars!
RadarOnline.com has photos of smoking hot Hollywood stars who have been accused of breaking the law -- stripped down and showing off their fabulous figures in skimpy swimsuits.
Is it a crime to be too sexy? It was for Vampire Diaries star Nina Dobrev, who was booked by the cops for a too-sexy-photo shoot near the set of The Vampire Diaries. At least Nina and her costars looked totally glam and all done up in their mugshots!
Article continues below advertisement
Michelle Rodriguez, Khloe Kardashian and Stephanie Pratt have all been arrested on DUI charges, while Naomi Campbell has been booked for assault more than once.
What other sexy bikini babes have been arrested? Find out by clicking here.