Anne Hathaway Talking Marriage With Adam Shulman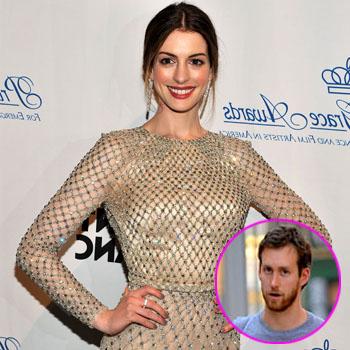 After having her heart broken by Raffaelo Follieri, Anne Hathaway found love with Adam Shulman,  The couple has been together for three years and is now talking marriage, the actress revealed in a new interview.
"I can definitely imagine that, yes," Anne told Germany's Gala magazine. "Before, when I thought of marriage, I was afraid that I would only marry for business reasons or because I wanted to live out a little girl's fantasy. That's not the case any more."
Article continues below advertisement
Kids are on the horizon too! "I'm looking forward to being a mom in a big way," Anne confirms. "Having kids is definitely the best thing that you can do in life."
Hathaway's blissful life now is a far cry from where she was just a few years ago when the Love and Other Drugs star realized the love of her life, Raffaello Follieri, was a con man.  After pleading guilty to fraud charges in connection to fleecing investors out of millions of dollars, he went to prison for four and a half year, on October 23, 2008.