Anne Hathaway's Boyfriend -- Waiting To Exhale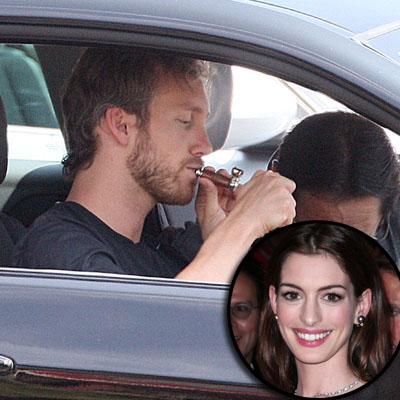 Pass the pipe!
Anne Hathaway's boyfriend, Adam Shulman, was snapped taking a hit from a pipe handed to him by a pal in West Hollywood, California over this weekend -- and RadarOnline.com has the smokin' shot.
The "Doobie Brothers" sat in the car for a few minutes last Friday, then headed off for lunch -- translation, they had the munchies.
We're not saying Shulman was smoking weed -- and heck, even if he were, medical marijuana stores are more common than Starbucks in WeHo.
Article continues below advertisement