Brooke Mueller Gets Buzzed -- On Coffee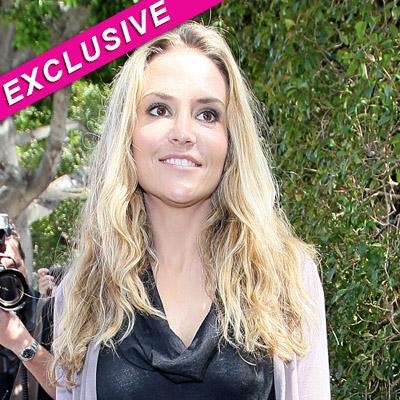 Brooke Mueller can't break her coffee addiction, but seems to be making some real progress in her battle with drug abuse.
Mueller, Charlie Sheen's ex-wife and the mother of his twin boys Max and Bob, was seen grabbing a cold coffee at a Beverly Hills Starbucks on Wednesday, looking relaxed, refreshed and alert after undergoing a stint in rehab in the states.
The 33-year-old, a close friend of Paris Hilton's, wore shades, a white top and black sweatpants on the outing.
Article continues below advertisement
An insider close to the troubled beauty told us that Amy Winehouse's death at just 27 last month "rocked Brooke to her core".
"Brooke didn't know Amy, but she relates to her addiction with drugs. Brooke doesn't want to die, and she realizes that if she continues to use drugs, she will. Brooke has been telling friends that she doesn't want to end up like Amy.
"Brooke is the most amazing person with this horrible disease," the insider told us.