Amy Winehouse Autopsy Set For Sunday Or Monday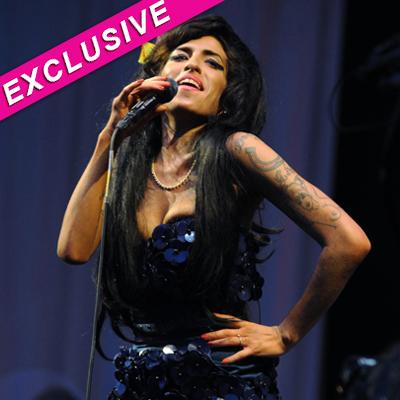 London police are wasting no time in their investigation into the death of Amy Winehouse.
The controversial singer was found dead in her apartment Saturday afternoon, and RadarOnline.com has learned that her autopsy could take place within 24 hours.
"The postmortem has not been scheduled yet but it is unlikely to take place before tomorrow," a Scotland Yard spokesman tells RadarOnline.com exclusively. "In the case of a murder it can be done within hours but this is not the case so tomorrow or even Monday is more likely in these circumstances."
Article continues below advertisement
In an earlier statement to RadarOnline.com, the authorities said:
"Police were called by London Ambulance Service to an address in Camden Square NW1 shortly before 16.05hrs today, Saturday 23 July, following reports of a woman found deceased. On arrival officers found the body of a 27-year-old female who was pronounced dead at the scene. Enquiries continue into the circumstances of the death. At this early stage it is being treated as unexplained."
In the last several years, Winehouse was better known for her failed battles against her addictions, but it wasn't always that way.
A decade ago, she worked as a show business reporter for World Entertainment News Network in London, and a colleague from the time tells RadarOnline.com exclusively, "She was good at what she did. This was before the drugs and there was no drama. Just boy drama occasionally.
Article continues below advertisement
"She worked there for a short while while she worked on her album which was inspired by the break up from her boyfriend at the time.
"She got the job through her friend Jessica Ashby whose dad was a director at the company. It was just when she was starting out and trying to make it as a musician."
Winehouse broke through in the U.S. in 2007 with her album Back to Black. It earned her five Grammy Awards including Song of the Year and Record of the Year for Rehab, the tune that went on to define her.
Winehouse married fellow musician Blake Fielder-Civil, seemingly on a whim, in May, 2007 in Miami. He went to prison the following year for assault, with Amy promising to stand by "my Blake."
But the marriage didn't survive and the pair divorced shortly after Blake's release in 2009.
By that time Winehouse had already had numerous well-publicized on-stage meltdowns where she couldn't perform because of her intoxicated state.
Article continues below advertisement
She had at least five stints in rehab and was scheduled to go out on a comeback tour in June. That crashed and burned on the first night in Belgrade where she slurred her words and stumbled until the audience booed her off the stage.
The remainder of the tour was quickly canceled.
"Its so sad," says her former coworker. "I don't think anyone is shocked though. It seems like this has been coming for some time."