Anne Hathaway Raps On Conan!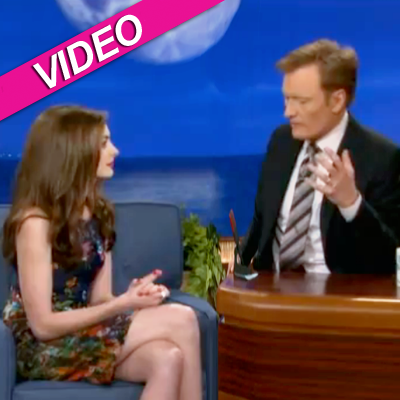 A-list actress Anne Hathaway showed us a whole different side on Tuesday's edition of Conan, unfurling a rap ditty "in the style of Lil' Wayne."
The 28-year-old beauty, who's slated to play Catwoman in The Dark Knight Rises, told Conan she occasionally blows off steam by rapping.
Watch the video on RadarOnline.com
She then unleashed a wicked, well-timed rap about her irritations with the paparazzi, getting a great reaction from the crowd impressed with the talents they never knew were there.
Article continues below advertisement
Her new film, One Day, hits theaters on Friday.