Angelina Jolie: 'I Will Never Be As Good Of A Mother As My Mom'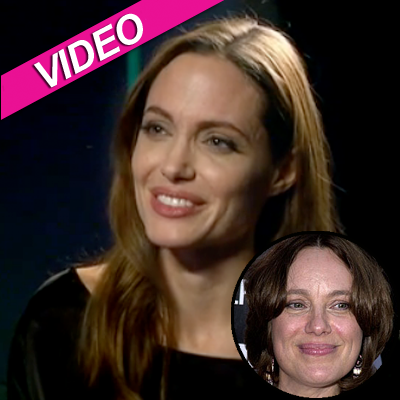 From Budapest to Malibu, Angelina Jolie is always seen doting on her six children, but the A-list actress-turned-director told 60 Minutes Sunday that because of her busy career, she'll never do as good a job as her late mother, Marcheline Bertrand.
"My mother was a full-time mother -- she didn't have much of her own career, her own life, her own experiences -- everything was for her children," said Jolie, as she showed CBS News correspondent Bob Simon her computer desktop, featuring a pic of her as a baby with a younger Bertrand.
Article continues below advertisement
"I will never be as good a mother as she was," Jolie, 36, said. "I will try my best, but I don't think I ever will be."
A teary Jolie called her mother "grace incarnate" and "the most generous, loving woman.
Watch the video on RadarOnline.com
"She's better than me."
Bertrand, who passed away in 2007, left her gorgeous daughter with many life lessons she's using as she raises her children, according to Jolie. (One, the show noted, was not letting them film any of her six kids for Sunday's piece.)