Heiress Tamara Ecclestone's Mom Says She Has 'Mental Problems' Because Of Her Spending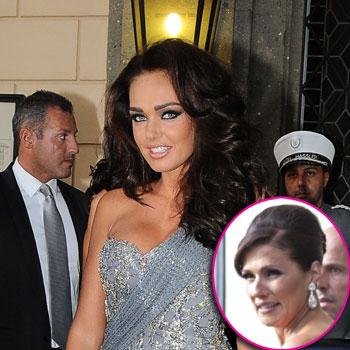 British heiress, Tamara Ecclestone's mother tells her she has "mental problems" because of her spending, RadarOnline.com can report.
The 27-year-old socialite – the daughter of Formula 1 billionaire Bernie Ecclestone and Croatian model Slavica Ecclestone - admits she loves her huge wardrobe and accessories collection, though her mom gets annoyed when she sees her excesses.
She said: "I am aware of the recession. My mom is always having a go at me about my spending – when she sees all the clothes in my dressing room she tells me I have mental problems. But I can't pretend this isn't my life.
Article continues below advertisement
"OK, I feel bad about it sometimes, but it doesn't make me a horrible person. I'm not going to lie and say I don't love clothes and bags.
"Some people need crack cocaine, I just need shoes. Some people collect art, I collect Birkins handbags."
Tamara also admitted she has staff to clean her house, though she undertakes her own chores at weekends.
She told Grazia magazine: "Mom did everything herself – she even cleared her own dishwasher.
"I don't. I do at weekends though. I know it's bad."
As RadarOnline.com previously reported, Petra's big sis recently posed for a stunning photoshoot with famed photographer Tyler Shields.
Tamara posed for a series of super sexy shots, at one point lounging naked on a bed surrounded by one million British fifty pound notes.
"I told her I had a crazy idea and that I wanted her to get a million pounds in cash so we could shoot with it, 24 hours later I was sitting in her bed with her and a million in 50s!" Shields wrote on his website.
Article continues below advertisement