Petra Ecclestone's Wedding Night Crashed By Drunken Best Man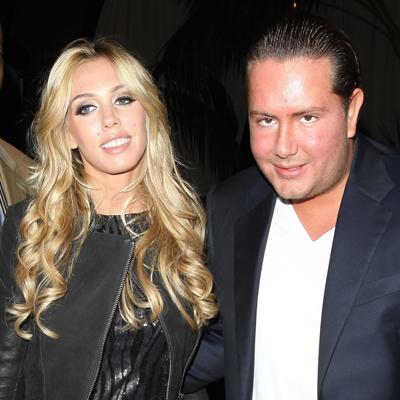 Petra Ecclestone's wedding night didn't exactly go "as planned."
The stunning 22-year-old heiress and her new husband James Stunt's married life didn't get off to the ideal start, after the groom's best man drunkenly appeared in their hotel room and got into bed with them!
She said: "The wedding night didn't exactly go as planned. We were in bed when we heard this moaning from the corridor; it was our drunken best man, who ended up getting into bed with us for an hour and a half. There I was thinking, 'I'm pretty sure this is not how things are supposed to happen.' "
Article continues below advertisement
"We were in New York for fashion week and I was in between meetings wondering what to do, so I went and got two dogs. They're huge British bulldogs. I like big dogs."
Petra recently moved to Los Angeles this past summer and purchased Candy Spelling's 56,500-square-foot mega-mansion for $85 million.
RELATED STORIES:
Petra Ecclestone Vs. Paris Hilton: Who Wore Leopard Best?