Scientist Headed Home After Presumed Stroke In South Pole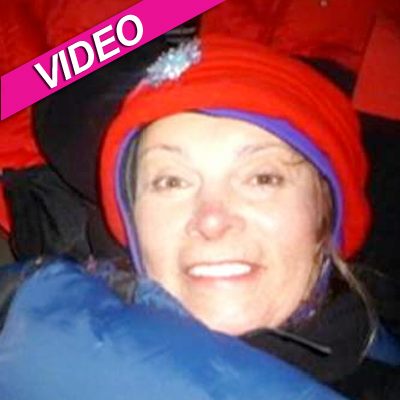 The Seabrook, New Hampshire nuclear engineer who suffered a presumed stroke in the South Pole -- and was stranded there for seven weeks due to dangerous traveling conditions -- is headed home.
Renee-Nicole Douceur, 58, said she slept on a plane ride to New Zealand (where she was going to be evaluated Monday), after an emergency rescue evacuation from the research station she was working at in the South Pole.
Article continues below advertisement
Douceur told ABC News she had impaired speech and vision following the August incident.
"As I sit here waiting, who knows what is going on inside me. I don't know what is inside me," Douceur told the network. "I am very concerned about my health and the possible consequences of staying here."
Douceur said Raytheon Polar Services Co., a research station contractor, said they had delays in rescuing her from the area because of the climate (snowstorms are the norm and local temperatures Monday sat at 58 degrees below zero) and that her condition wasn't serious enough.
"The Denver people had told me, 'We'll get you out as soon as possible, within a couple weeks.' Then, all of a sudden ... it's like, 'Oh no, she's just going to go out on a regular scheduled flight,'" Douceur said. "As far as going for medical services, it's just more of a mere convenience than a medical necessity ... and I'm saying a person who had a stroke and needs an MRI and every other testing ... is that just a convenience? I don't think so."
Article continues below advertisement
Watch the video on RadarOnline.com
Raytheon officials Monday said that when Douceur would be evacuated was up to the National Science Foundation, who operates the site. The organization, according to the AP, said conditions were too dangerous to attempt a rescue.
Douceur was slated undergo a CT Scan and MRI early Tuesday morning; if she's medically cleared to fly, she'll be transported to Johns Hopkins University in Baltimore for further treatment.