Who Is Scott Dekraai? A Closer Look At The Hair Salon Killer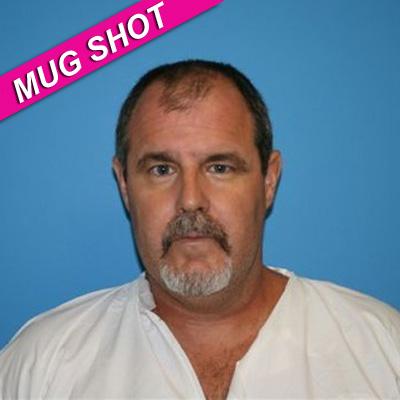 We've got more details for you about Scott Evans Dekraai, the 42-year-old Huntington Beach man who's suspected of murdering his ex-wife Michelle -- and seven others -- on a shooting rampage Wednesday at the Seal Beach, California hair salon she worked at.
Court records indicate the two had been embroiled in a custody battle over their 9-year-old son since 2007; friends and neighbors said they thought the custody issues could be at the crux of the violent rampage.
Article continues below advertisement
Both Scott and Michelle Dekraai were in family court for a routine hearing on Tuesday, according to court records. Friends told KTLA-TV in Los Angeles that Scott was very vocal in his anger over having to share custody of his son.
Michelle had two children before marrying Scott (six years her junior) in Clark County, Nevada in 2003. KTLA-TV also talked with a neighbor who said that Michelle filed for divorce in 2007, while Scott was in the hospital after suffering a work-related injury.
Dekraai, a one-time tug boat operator, walked with a limp as a result of the accident. He'd injured himself trying to help a female co-worker, Piper Cameron, after a tow line snapped, the Orange County Register reported. Cameron died, and the accident left Dekraai so hobbled, he needed a caretaker.
Detective Robert Harris of the Los Angeles Sheriff's Department called Dekraai a hero at the time of the 2007 tragedy.
Article continues below advertisement
"He saw her pinned by her towline, and he immediately went to her side to try to assist her," Harris told the Professional Mariner, a marine industry journal. The line "pushed him over a tall cleat and broke his leg. A very heroic act."
"I saw him two years later, and he was like a ghost of who he was," a former co-worker told the Belmont Shore Patch, part of an online network of local news websites.
Scott "was just never the same after the accident," a friend of his told the website. "It physically destroyed him ... and it emotionally devastated him. Piper was like his little sister ... and he could not save her."
In their custody battle, both attorneys in the initial case were surprised at the tragic developments, characterizing Dekraai as mellow and mild-mannered.
Michelle's attorney John Cate Jr. told the Orange Country Register Scott's "demeanor was always very controlled, almost serene; in my dealings with him, I never saw him get upset, get agitated."
Article continues below advertisement
Dekraai's former attorney Don Eisenberg concurred, saying he had "no reason to suspect a thing.
"I know they had a difficult relationship, but that's nothing that would foreshadow a tragedy life this," Eisenberg, who said he hasn't spoken to Dekraai in two years, told the website.
Following his arrest, police were seen cordoning off his gray, single-story house in Huntington Beach, California home with yellow crime scene tape.
Stephanie Machow, 29, Dekraai's neighbor in Huntington Beach, said he was a good neighbor, helping others with gardening tips and a member of the Neighborhood Watch program.
"I thought he was the nicest guy ever," she told the Register. "The only reason I could imagine him flipping out is because of some kind of argument over his son. He was everything to Scott.
"I don't want people to think he is just an evil monster. He's a nice guy, but he must have snapped," she told Patch. "If he was in a custody dispute, that would explain why he snapped. He loves his little boy more than anything else in the world."
Article continues below advertisement
She said "his son is such a sweet little boy and an innocent in all this. It's so sad to think that he is going to suffer the most out of everyone. He is just a poor kid ... and his family is gone from him.
"He'll never be able to get far enough away from all this. He'll be that kid at school who all the kids point at and say, 'That's the kid whose dad did that horrible thing.'"
Another friend of his, who asked not to be identified, told Patch Dekraai "was just a pleasure to be with," and in addition to his sea activities, was also interested in painting, and owned a small T-shirt business for seven years.
Neighbor Jake Rennison, 17, described Dekraai as "totally devoted to his son.
"I can't believe this happened," Rennison said. "The only thing I can imagine is with the custody battle. His son was his life."
Other neighbors said they often saw Dekraai and his son walking his their a white Labrador or playing baseball.
Dekraai graduated from Wilson High School in nearby Long Beach in 1987, records show.