Gunman Kills 8 At Hair Salon In Southern California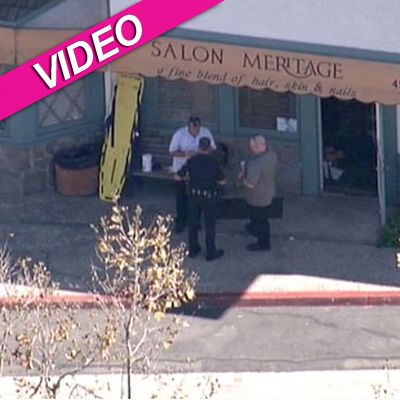 Authorities said a gunman opened fire at Seal Beach, California hair salon Salon Meritage on Wednesday, killing eight people and leaving a ninth in critical condition, with friends and neighbors saying a custody battle was at the heart of the violent rampage.
"We thought it was maybe firecrackers," an Anaheim woman named Cindy, who was getting her hair done during the shooting, told the LA Times. "But he just didn't stop. Anybody he saw he was shooting. It went boom, boom, boom ... I was afraid he was going to shoot everybody."
Article continues below advertisement
Who Is Suspected Gunman Scott Dekraai?
The suspected gunman -- Scott Dekraai -- was arrested about a half-mile from the salon, Seal Beach Police Sgt. Steve Bowles said.
Dekraai's ex-wife, Michelle Dekraai, a cosmetologist at the salon, was among those killed in the attack.
"There may be something to the motive as to a relationship with somebody in the salon ... that is our assumption," Bowles said. "This could be one of our greatest tragedies."
Following the arrest of Dekraai, a 42-year-old tug boat operator, police were seen cordoning off his Huntington Beach, California home with crime scene tape.
At a memorial service at Seal Beach's SeaCoast Grace Church Wednesday night, Kari Salveson, a longtime friend of Michelle Dekraai's, told the AP Michelle had been in a custody dispute with Scott over their son, who Scott's neighbors said is 7 or 8 years old.
Article continues below advertisement
Jo Cornhall, who lives across the street from Scott, said his custody battle was "very difficult ... and he was trying to get more time."
The person in critical condition was being treated at a Long Beach Memorial Medical Center, authorities said.
Another one of the victims (six women and two men) killed in the attack was the salon's owner Randy Fannin, his niece Tami Scarcella told the L.A. Times.
"This is a shock to the whole community," Dion Martini, a local manicurist, told the Times. "All of us around here have worked together at one time or another."