Birthday Party Massacre At Texas Roller Rink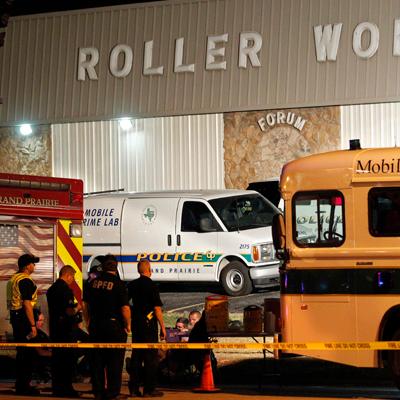 A kid's birthday party became the scene of a deadly massacre Saturday night in Grand Prairie, Texas. A gunman opened fire, killing five, and wounding another four, before turning the gun on himself and firing a fatal final shot.
Roller World had been reserved by a family celebrating their child's birthday but fortunately no kids are among the dead. The dead gunman was a guest at the event and had been seen arguing with his wife before pulling out his pistol.
Article continues below advertisement
"It appears to be a domestic situation at this point, that's our initial finding, and it appears the suspect did die from a self-inflicted gun wound," police chief Steve Dye said.
The gunman died at Parkland Memorial Hospital, famous as the medical facility where President John F. Kennedy died in 1963.
RELATED STORIES: