Prosecution Rests In Petit Family Murder Trial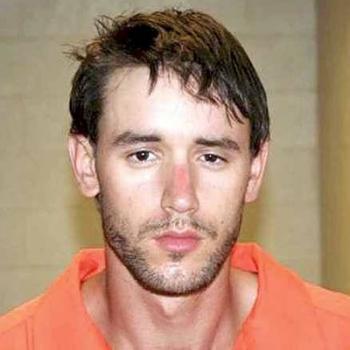 After ten days of shocking evidence and disturbingly graphic details, the prosecution in the death penalty trial of Joshua Komisarjevsky rested it's case on Monday, RadarOnline.com has learned.
Since September 19, jurors in the New Haven, Connecticut courtroom have heard testimony from over 30 witnesses in the horrific case against the alleged killer, who is charged with 17 counts including murder, abduction and assault in the triple homicide of a mother and her two children, and the beating of their father.
Article continues below advertisement
The grisly case revolves around the seven-hour abduction of Dr. William Petit, his wife Jennifer Hawke-Petit and their daughters Hayley, 17, and Michaela, 11, who were held hostage in their Cheshire home on July 22, 2007.
The final prosecution witness brought to the stand was FBI agent William Shute, an expert in cellphone analysis, who testified about calls made between Komisarjevsky and his alleged accomplice, Steven Hayes, who was found guilty last year and sentenced to death for his part in the killings.
In an earlier testimony, state police chemist Jack Hubball gave details on a "petroleum product consistent with gasoline" on Joshua Komisarjevsky's work boots, sweatshirt and pants, which police seized from him shortly after his arrest, reported the Hartford Courant.
Hubball went to to say that he found "organic compounds" on brown gloves and latex gloves and socks seized from Komisarjevsky, which were consistent with what is found in household cleaners, he said.
Article continues below advertisement
"In no way does it have anything to do with a flammable liquid," Hubball said.
As RadarOnline.com previously reported, the proceedings were interrupted earlier on Monday when the defense attorney requested a mistrial for the second time, citing that a jury member had been approached by a supporter of the Petit family last week.
Superior Court Judge Jon C. Blue of the New Haven, Connecticut court denied the motion but warned spectators not to speak to the jury and pledged to impose serious penalties if it happened again.