Judge In Petit Family Murder Case Rejects Request For A Mistrial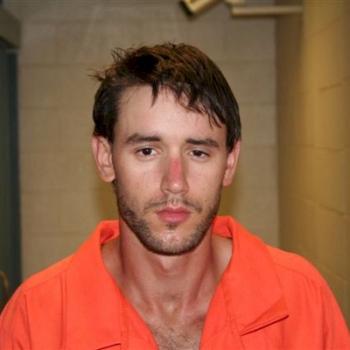 Following the early exit from the courtroom of Dr. William Petit and other family members the day before, the defense attorney for triple murder suspect Joshua Komisarjevsky unsuccessfully asked the judge for a mistrial on Thursday, RadarOnline.com has learned.
The request was made by Jeremiah Donovan on the grounds that the commotion caused by the Petit family's exit was prejudicial to his client, but was rejected by Judge Jon C. Blue, reported the Hartford Courant.
Article continues below advertisement
"They left en masse. It seems to be that is so prejudicial to my client," said Donovan, who asked the judge to prohibit Petit family members from pulling "any stunts like that again."
Judge Blue responded by stating that trial spectators are free to come and go from the public courtroom.
As RadarOnline.com previously reported, just minutes after the state's chief medical examiner Dr. H. Wayne Carver took the stand to testify on Wednesday, grieving father and husband Dr. Petit and more than a dozen other distraught family members left the courtroom.
Komisarjevsky is charged with 17 counts including murder, abduction and assault in the triple homicide of a mother and her two children, and the beating of their father.
The grisly case revolves around the seven-hour abduction of Dr. Petit, his wife Jennifer Hawke-Petit and their daughters Hayley, 17, and Michaela, 11, who were held hostage in their Cheshire, Connecticut home on July 22, 2007.
The incident in court on Wednesday was not the first time that disturbing details of the trial has had a dramatic affect on those watching it.
Article continues below advertisement
On Monday, Dr. Petit, the sole survivor of the brutal home invasion, was so overcome with emotion as jurors heard how 17-year Hayley's body was found at the top of the family's stairs after struggling to free herself from the ropes that bound her wrists to her bed that he left the court.
The father and his family members were not in court on Thursday morning as Komisarjevsky's lawyer moved for the mistrial.
MORE ON:
Celebrity Justice
Following Donovan's failed attempts at a delay, the trial continued with testimony from Connecticut associate medical examiner, Dr. Susan Williams, who performed the autopsy on Jennifer and had to use dental records to identify the body, which "had been burned beyond recognition," reported ABCNews.com.
Williams told Prosecutor Michael Dearington that Jennifer, 48, had died from "asphyxia from strangulation," and cloth was found around her neck, and her charred jeans and underwear were down around her knees.
Article continues below advertisement
The mother-of-two was raped and then strangled, during which she would have been conscious "a short while," determined Williams, but was dead before the house was burned down, as "there was no soot from smoke in her lungs."
Komisarjevsky's alleged accomplice, Steven Hayes, admitted to police that he raped and strangled Hawke-Petit. Hayes was convicted of the killings last year and sentenced to death, reported the Hartford Courant.
Claiming that it was Hayes' idea to kill the family, Komisarjevsky told police that he was "walking around with a stocking, uh, talking about how he was going to just strangle them, all three of the women."
Shortly afterwards he saw Jennifer lying lifeless on the floor with her head on the love seat and her pants around her ankles. He said he knew from his EMT training that she was dead.
According to ABCNews.com, forensic biologist Joy Reho also testified today about the rape-kit exam she performed on Hawke-Petit. The vaginal swab tested positive for semen.