Minnesota Vikings Star Chris Cook Arrested For Domestic Assault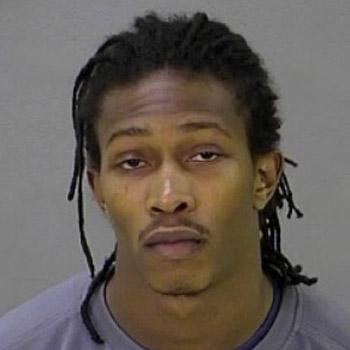 NFL star Chris Cook was arrested in the early hours of Saturday morning on domestic assault charges, RadarOnline.com has confirmed.
The 24-year-old Minnesota Vikings cornerback was taken into custody at 2:10 a.m. at the 6400 block of Regency Lane after someone called 911 to report yelling and screaming from across the street, Eden Prairie police spokesperson Katie Beal told RadarOnline.com.
Article continues below advertisement
He is being held on probable cause for the charges of "domestic assault strangulation," Beal said, explaining the charge is a felony, plus 5th degree domestic assault, a misdemeanor. "He is currently still in custody and did not resist arrest."
Cook was booked into the Hennepin County jail and is due in court on Monday.
According to Beal, he could be held for 36 to 48 hours. The identity of his alleged victim has not been released,
Cook, in his second year with the Vikings, was expected to start in a heated rivalry game against the undefeated Green Bay Packers on Sunday, but has already been removed from the roster.
"We take this matter very seriously and are still gathering all the details of the incident," the Vikings said in a statement.
Eden Prairie is a suburb of Minneapolis, where Cook, a native of Virginia, has played for the past two years.
Article continues below advertisement